About Us
Meet the PC Girls team! We are all eager to help!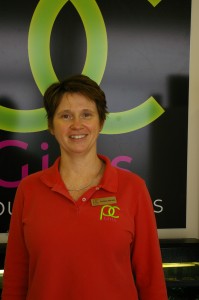 Andrea Meade got her start in the IT field at CompuCollege in Fredericton in the mid 90′s and got hired by MIT in Saint John where she began her career supporting NBTel (now Aliant). After spending a year on the Helpdesk she got promoted to Field Technician and began doing direct support for NB Tel, NB Power, Irving, and eventually for the City of Saint John. She worked on many rollouts, worked on the servers that run NBTel, and on a variety of different projects where she gained a wealth of experience. She eventually went back to the classroom and began teaching future IT Technicians – where she had a perfect record…every one of her students passed their certification exams on the very first attempt!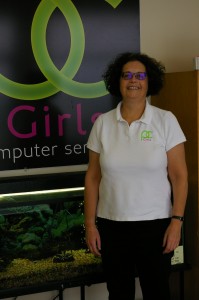 Alison Fisher has worked with computers in her professional career as a Chartered Accountant, and personally as well. It's her business skills that keeps our office performing at such a high level as she manages everything that goes on in the shop as well as making sure we have inventory available for our clients.  It's her attention to detail and tenacity that allows us to fix most of the problems that we encounter without needing to "reformat and reinstall", because she understands just how valuable our data and programs are!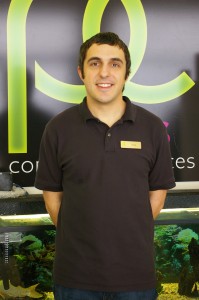 Chris Fawkes is PC Girls Senior Technician.  When we became too busy to provide the level of service to our clients that we expect, we knew it was time to recruit, and we knew we would have a decision to make…do we hire a girl (since we ARE PC Girls, after all!!), or do we hire the best candidate for the job? Once we met Chris, the decision was easy!   Chris has tons of experience; he A+ certified, is our resident Lenovo warranty provider, and adds a dynamic to our team that puts us head and shoulders above the rest! With his fantastic troubleshooting skills, hardware knowledge, personality, and ability to think on his feet, he is a very valuable member of our team!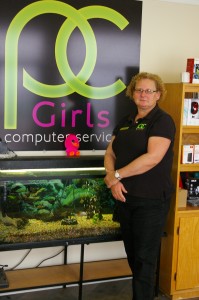 Kathy Ames has been in the IT field since 2000, when she chose to change careers and go back to school. An interest in computers turned out to be an aptitude and allowed her to turn full-time computer guru. She is certified in multiple Microsoft, CompTIA, and Cisco disciplines and has spent a great deal of time in the development of computer-based training. Her spare time is filled with riding her motorcycle in the summer, so don't be alarmed if you have an appointment for a house call and a big black Honda pulls into your driveway. It's only your friendly neighborhood PC Girl!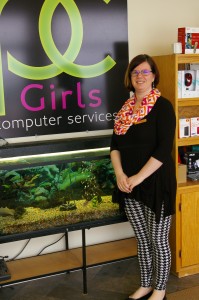 Dawn Marie DesRoches is PC Girls Manager. She is the friendly voice on the other end of the phone you hear when you call PC Girls office. She manages our office, keeps everyone on their toes, and makes sure everything that comes in to the office gets back to the clients quickly, and fixed! Her enthusiasm and take-charge attitude proves to be a great asset to our tight-knit, perfection oriented team! Be sure to say hi to her and welcome her to our fold…but be careful, she's got lots of Newfie spunk!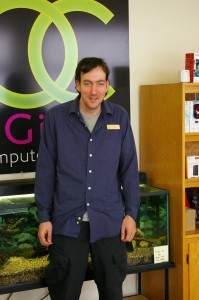 Allan Mason came to us in October, 2015. He has since quietly made himself an extremely valuable member of our team. He is busy taking care of clients remotely via Instant Housecall, cleaning viruses and working magic in the back. He may be quiet, but he is certainly proving to be very efficient and is being an asset in helping us to maintain our goal of 24-hour turnarounds.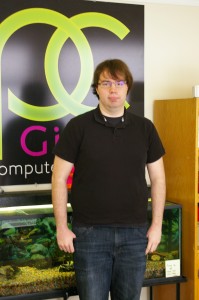 Ryan Nevers is our newest team member. He joined us before Christmas for a work placement and hasn't left! His aptitude and work ethic was integral in working himself into a full time job! While he is still new to our team, we already see a long and happy partnership developing!